Google introduces the "Next Dimension" of Maps coming to Android and iOS
10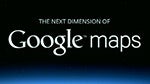 The Google Maps press event has just concluded, and while much of the presentation was expected, there were a few surprises, not the least of which is that Google will be bringing a Google Maps app to iPhone and iPad users in the "coming weeks". It's been
widely rumored
that Apple will be dumping Google as they supplier of Apple's mapping data – and while that change will allow Apple to have more control of the data supplied over their mapping system, it also allows Google to launch its own Google Maps app for iOS.
Attendees to the even were treated to several history lessons as well as demonstrations of upcoming features. Google detailed the outreach and humanitarian benefits, including a touching story about an Amazon chief who approached Google about getting his tribe onto Google Earth to help their plight, saying it was time for his tribe to lay down their bows and arrows and pick up laptops (see photo below).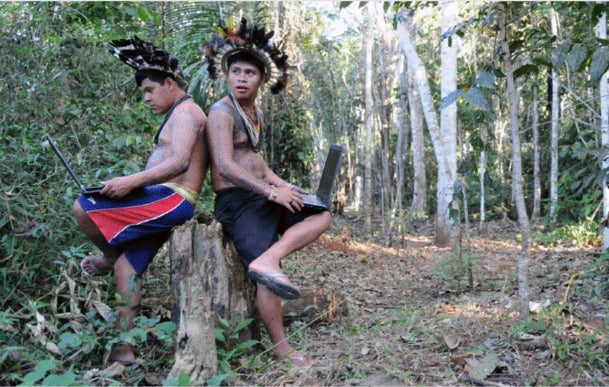 Google also touted the role that Google Earth played in the Hurricane Katrina rescue operations – their quickly updated satelite imagery of the flooded areas, combined with street data (that was otherwise underwater) and the ability to pull latitude and longitude from those services allowed for rescue responders to quickly pinpoint the locations of people calling to be rescued. Google Maps outreach engineer Rebecca Moore said that rescuers later credited them for helping them to save over 4,000 individuals.
Of course in the fast-moving world of technology consumers are more often interested in what is coming next, rather than past accomplishments, and Google demonstrated several new and upcoming abilities. Google Maps
offline caching
appears headed for the mainstream with an easier to use UI, and the Street View team demonstrated their latest device – a packet of cameras that can be worn like an oversized back pack. This will let Google add National Parks, historical monuments, and even ski trails to the 20 petabytes of images Google has already accumulated in its attempt at comprehensive coverage.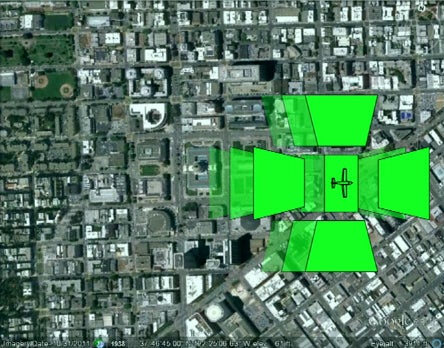 Apple is expected to demo its version of
3D maps
at WWDC
in a matter of days
, so naturally Google pulled out its own 3D maps demonstration. Project Manager Peter Birch explained how Google's version of 3D maps are created, explaining that airplanes fitted with the proper photogrammetry devices can fly over a city in a grid, allowing computers to extract 3D models from the data. Those models are then processed into lower resolution polygon models that are mapped with photographic data, and can then be served to computers and mobile devices anywhere.
The demonstration of the resulting map on an Android tablet was impressive – trees, cars, and other objects were rendered in 3D, with no textures lying on the ground underneath the 3D models. It's clear the feature has a couple of stability bugs waiting to be worked out – the app crashed and had to be restarted more than once during a rapid flyover of San Francisco - but when it worked (which to be fair was most of the demo) the results were very impressive.
The first cities with this full 3D treatment will be rolling out in "a matter of weeks", so Google appears confident that they can get it ready for prime time quickly. The biggest surprise has to be that it will be made available on both iOS and Android; clearly Google has no intention of ceding the iPhone mapping market to Apple. While the current Apple Maps app was written by Apple using Google's back end, soon iOS users will get to choose between apps that are written from scratch by the two tech behemoths. And that sort of competition can only be a good thing for consumers.