Google Maps gets downloaded maps for offline use on Android
9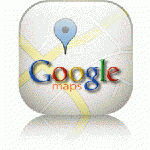 Google Labs is a treasure trove of goodies that few users know about let alone use. Labs adds functionality to many Google products from Gmail to Docs, and now a new labs feature for Google Maps on Android will allow you to download map areas for offline use. Of course, since this is a labs feature and not fully baked in the use is pretty limited right now.
2.1
or higher, and the newest version of Google Maps (version 5.7). Once inside, tap the menu button, then the "More" button and go to labs. Check the "Download Map Area" feature, then when you're on a map, any Places page will now include an option to download the map area around that place. Each map block covers a 10 mile radius (~16 km), which can then be used offline.
Unfortunately, by "use" we mean you can look at the map in detail down to a 20 foot (~6 m) scale, but that's about it. You'll still need an internet connection to get directions, search for Places, use 3D buildings view or switch to satellite view. Another issue is that any downloaded maps will be automatically deleted from your cache after 30 days regardless of how often you use the map, meaning you'll have to re-download any maps you want to have.
So, a downloaded map essentially is just as useful as a paper map, but if you're competent at finding places and navigating yourself anyway, this could be a pretty nice feature to use if you don't have a consistent data connection. It's certainly worth giving a try.