Google+ head teases Nexus 10: here are the first sample pictures
29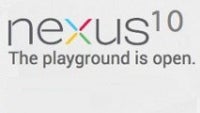 The
Nexus 10
is all but confirmed - the manual for the upcoming tablet made by Google and Samsung
leaked out
, and now we have no other than the head of Google Plus, Vic Gundotra, show us his exotic travels, captured on the camera of a Nexus 10.
The Nexus 10 is listed as the device Gundotra used to capture the beautiful ocean shores, and we don't think someone like the Google+ chief would go on to tweak the information about those photos. Rather, it's a teaser, something to keep us excited about this upcoming device.
And there is plenty to be excited about. The images are listed as being 2048 x 1536 pixels in size, which would translate into 3.1 megapixels. This could turn out to be the camera on the new Nexus 10, but it seems more likely that the still were downsized, and the resolution could be even higher.
What's most important is the images themselves, with
punchy, vivid colors
. They look great for the most part, especially for a tablet, and especially for those who like those punchy colors that seem a bit too good to be true to reality. But hey, Gundotra most likely used HDR and could have added some filters to spice things up!
Google is expected to hit us with a
4, 7, 10 triple punch
on Monday, all flavored with the Nexus logo. And while we know most about the Nexus 4 and 7, the camera of the 10 incher seems like one missing piece of the puzzle that has just been unveiled. Don't forget to also check out our
new fullscreen feature
in the gallery below!
source:
Vic Gundotra