Google gives their Play Newsstand app a fresh, new look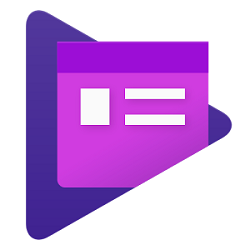 Finding the latest news has never been easier thanks to smartphones. Whether you just want curated content or need to follow your favorite RSS feeds, there are hundreds of apps out there that make these things possible. Google's own Play Newsstand app has been around for some time, and while it's always been perfectly fine, it's never been exceptionally good. However, in the recent 4.0 update that Google released for it, that could be changing for the better.
Upon first opening the app in the new update, you'll be welcomed with your very own greeting screen that will showcase the current weather in your geographical area and a section that is titled "Briefing." The weather can be expanded to view the weather for the next 5-days in your area, and Briefing will show you the top 5 stories for the day and additional news highlights as per your personal interests.
In addition to the fresh, new welcome screen, all of the navigation in the Play Newsstand update has been moved to the bottom with sections for For You, Library, Explore, and Read Later. It isn't particularly revolutionary, but it does do a lot to clean up the overall look and feel of the app. There's no doubt it was starting to feel a little dated, so the new change is incredibly welcome. Couple all of this with other additions, such as a persistent search bar and a Data Saver option, and you're looking at a really well-thought-out update.
The exact version for the new update is 4.0, and it should be available for your Android device soon (if not already).