Google gets ridiculed by College Humor, talking dogs aren't really coming
17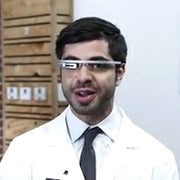 Humor aside, the video brings forth an interesting topic: are Google's solutions really making our lives any better? Sure, Gmail, Google Maps, and, of course, Android, are all pretty awesome, but Google Glass and other of the company's futuristic projects
– perhaps we are really dealing with nothing more than an overhyped pair of glasses with a camera attached to it, perhaps self-driving cars are far from ready to hitting the mainstream, and perhaps nobody really wants their puppy to talk like a human being. Hoverboards like the ones in Back to the Future, on the other hand

– man, we better have those by 2015.
Anyway, the video is attached below, so don't hesitate to check it out and tell us what you think about it by dropping a line in the comments below.
CollegeHumor's Favorite Funny Videos