Google for iOS is updated
11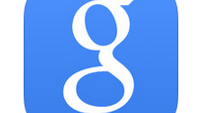 Google for iOS has been updated just in time for iOS 8 and the new iPhone models. A post on Google's own Google+ site says that users will now start receiving TV show recommendations based on the new fall season. Other changes include updated transit cards wilth multiple options to get you to work and back home. Google also mde some adjustments to the app which will allow you to receive answers "faster than ever".
If you're familiar with the Google Now cards for Android, you should have no problems figuring out the Google app for iOS. For search, all you need to do is say, "O.K. Google," and ask your question. Need a stock price, or want to know how many meters in a foot, merely ask Google and you'll hear and see a response.
The Google Now cards make sure that you get the information you need, when you need it. From providing you with the traffic on your morning commute, to giving you tomorrow's weather forecast, Google Now is trying to make sure that you're prepared. The app can also send out restaurant reviews, sports scores and other information pertinent to your life, without even asking for it.
The updated Google for iOS in a free download from the Apple App Store.
Download Google for iOS here
source:
+Google
via
Engadget