Google extends Gmail and Cal syncing for Windows Phone users until December 31st
16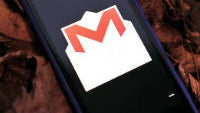 This has been a long road, and it just got a bit longer. Google has been promising to
end ActiveSync support
, which would effectively shut off Gmail and Google Calendar syncing for Windows Phone users; and, Microsoft has been promising to add
CalDAV and CardDAV
support so its users would still be able to use Google services. While that fix has been in the works, Google extended the shut off date from
January 30th until July 31st
.
Microsoft has completed the update which Windows Phone users would need in order to continue using Google services, which has been slowly rolling out as GDR 2, but not all users have gotten the update yet. So, Google is granting another reprieve, and has decided to extend Gmail and Calendar syncing again, this time until December 31st. Microsoft believes that by then, the majority of the Windows Phone ecosystem will have been updated to support the DAV open standards.
This is just another in a long series of troubles between Google and Microsoft. Google has been
refusing to build apps
for the Windows Phone platform, citing the platform's low user base as reason that the development expense isn't worthwhile. Microsoft has tried to
end-around Google
and bring full YouTube to the platform, but Google
shut that down
for unauthorized use of the YouTube APIs. The two sides do seem to be working together on this syncing support issue, and have been said to be
working together on a new YouTube app
, but things are obviously not going smoothly.