Google changes image on website, Nexus 8 is now the Nexus 7
14
On Sunday, we showed you a picture taken straight from the Android website that showed someone using what
looked to be a thin-bezeled tablet that was assumed to be the Nexus 8
. After all, the LG-V510 had
recently received its Bluetooth Certification
and while that might still turn out to be a Nexus 8, the picture on the Android website is certainly not a Nexus 8, at least not anymore. One of our eagle-eyed readers alerted us to the change.
Using some post-production editing, the tablet in the picture was changed to the
Nexus 7 (2013)
which you can tell by looking at the wider bezel. While your first thought might be to say that this proves that the Nexus 8 doesn't exist, we have found that such quick editing often is done to hide something that was accidentally discovered. How many times have we seen a YouTube video disappear after it was leaked?
Before we definitively extinguish hope for a Nexus 8, let's hope that the swiftness in which Google made this change means that the original story struck a nerve at Google. And that could mean that there is a Nexus 8 coming.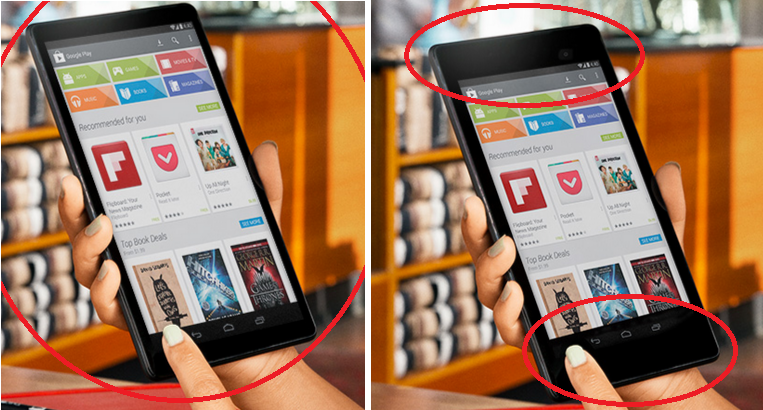 Original picture (L) showed the tablet called the Nexus 8, which was changed to the Nexus 7 (2013) at right
Thanks, Anonymous Tipster!
source:
Android
Recommended Stories