Google buys iPhone messaging app Emu, likely to bolster Hangouts and Google Now
33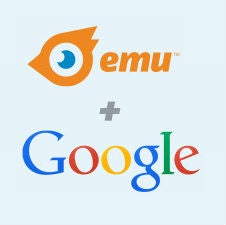 Google has pulled out its wallet again, this time to buy Emu, a messaging app for iPhone that has a "personal assistant" built in. The company that built Emu was led by a former Apple employee who had worked on Siri, and now the team is joining Google. The purchase itself is curious, because there is overlap between Emu, Hangouts, and Google Now.
Of the features that Emu touted as its big differentiators (which you can see in the video below), Google already either has the same or is working on the same features. Both Emu and Hangouts offer options to easily
share your location
in a chat. Emu is also big on intended events, so if you mention an event, it could be quickly added to your calendar, or set as a reminder for later. Google has something similar to this where
Google Now will ask
if you want to add an event to your calendar based on a Gmail message. Emu can also show restaurant recommendations or show you an information card for a specific restaurant if you mention it in a chat, which is something Google Now will do if you search for a place, or of course there are place recommendations in Google Maps.
As yet, it is unclear if Google bought Emu to get more developers with experience building these features, or if maybe Emu has some patents around these features that Google would like to have in its portfolio. Perhaps the answer is both. The financials of the deal are unknown at this time.
There is also bad news for those of you who enjoyed Emu, the app will be shut down as of August 25th. It will be pulled from the App Store, and users who already have it installed won't be able to do anything with it. So, be sure to save anything you don't want to lose.