Google Now will look at your Gmail in order to remind you of a planned event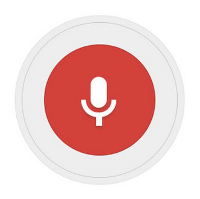 Google Now is a lot like Santa mixed with the NSA. In a new feature being by rolled out by Google, the virtual personal assistant knows if you've been naughty or nice, while all the time it is monitoring your Gmail account for certain buzz words. Remember, Google Now is supposed to present you information you need, when you need it. By keeping an eye on your Gmail (and other Google services by the way), Google Now knows your schedule, but it is for a good cause.
In the same way that Google Now peaks into your personal correspondence to remind you about your airline and hotel reservations, it peruses the same applications to see what exciting events you have planned, and when they will be taking place. For example, if Google sees a thread in your Gmail about a day at the beach, it will send you a card to remind you about it.
If this feels like Google reaching into your underwear drawer, you do have the ability to stop the snooping. But if you are a forgetful sort who forgets every event you have planned, Google Now will gladly remind you for as long as you let it.
source:
AndroidPolice
via
Engadget