Google and Apple open bidding for Kodak's patents
34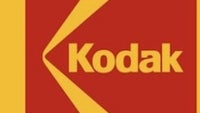 Kodak is one of the giants in the camera industry and now that the company has declared bankruptcy, it'd rely on its patents to pay out creditors. Luckily, it has two investor groups bidding for the patents, one headed by Apple and the other one led by Google.
While this sounds like good news for the value of the patents as both Apple and Google have plenty of reasons to get more patents, the initial bids came lower than expected.
Kodak expects to get $2.6 billion out of its patent portfolio
, but if the bidding continues as it started the sum might come in lower than that. Initial bids came at between $150 million and $250 million.
For Google, Kodak's patents would mean strengthening the Android ecosystem and giving a feeling of safety to Android manufacturers that are now getting slammed with patents from Apple and others.
Apple on the other hand will definitely use the patents to its advantage. The company in Cupertino has plenty of cash to outbid Google if it wants, and adding those new patents might fortify its legal attacks.
source:
AllThingsD
Recommended Stories