Google ad gives away BlackBerry Bold 9930's launch on Verizon
8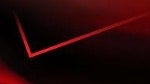 Just the other day, we
reported
that the BlackBerry Bold 9930 and Torch 9850 would be coming to
Sprint
. Verizon customers could be excused for being a bit
jealous
about the former device, which is seen as perhaps RIM's last chance to come close to Apple and Android. To understand why, you need to go back in time to the Summer of 2008 when RIM launched the BlackBerry Bold 9000.
Back then, as hard as it to believe now, Android wasn't even a tiny speck of
dust
in the smartphone ecosystem and the Apple iPhone had very few challengers except for a few featurephones like the
LG Voyager
on Verizon. When the Bold 9000 was launched, the squarish form factor made the device feel great in hand and allowed RIM to feature a QWERTY keyboard that was large enough to be considered one of the best physical keyboards on a handset-a distinction that it might still own to this day. But with one eye squarely on the iPhone, Bold 9000 owners could only wish for a touchscreen and a
Safari-type
browser on the handset.
Back to present day, RIM has not been able to come up with a device to challenge Apple. Even worse for the company, thanks to the
Motorola DROID
invasion in late 2009, Android has grown to become the monolith it now is and is just as much a challenger to RIM as Apple is-if not more. RIM's attempt to capture some of the touchscreen market with the
BlackBerry Storm
was a flop and the BlackBerry Torch did not have the specs to compete (although the Torch 2 will apparently have the chops, as we just
reported
). So RIM took the body and QWERTY of the BlackBerry Bold 9000 and added a 2.8 inch touchscreen, a new OS and what the manufacturer calls "the industry's best browser" and has come up with the BlackBerry Bold 9930 (the Bold 9900 is the GSM variant). All of the specs are in place to make this a
major challenger
to the Double A pair of Apple and Android.

This Google ad reveals that the BlackBerry Bold 9930 is coming to Verizon
And that brings us to Verizon customers who might have felt a pang of jealousy when they read that Sprint would get the BlackBerry Bold 9930. But those using Big Red as their mobile carrier have nothing to fear because recently an ad popped up on Google that says, "Bold Touchscreen-Verizon's BlackBerry Bold is ready to run. Online orders ship free". Sounds like someone might have jumped the gun. But at least, Verizon customers can relax, knowing that this honest-to-goodness
beast
from RIM is coming their way.
source:
Crackberry
Recommended Stories