Google acquires gesture recognition company Flutter: native gesture control coming to Android?
19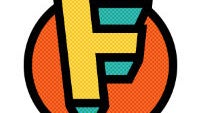 Data has claimed that since 2010 Google has averaged one acquisition per week. The last purchase we heard about was
Bump
, which happened two weeks ago. Today, a new acquisition has been announced. This time around Google has purchased Flutter, which is a company that had made an app which used computer webcams to recognize gestures and control various apps.
It is unknown how much Google paid for the company, but Flutter had gathered $1.4 million in funding from Andreessen Horowitz, NEA, Spring Ventures and Y Combinator, so we are likely talking about a relatively small purchase compared to some of the others we've seen from Google recently. A Google spokesman said on the acquisition, "We're really impressed by the Flutter team's ability to design new technology based on cutting-edge research." Flutter's post on the matter talked about its intention to create technology solutions that are indistinguishable from magic.
The question now becomes how Google intends to use this purchase. Gesture recognition and control has been making its way into Android via OEM software like Samsung's Air Gestures, but Flutter could help Google to build native gesture controls into Android (and take away an advantage of Samsung). The other obvious product that could use this kind of control would be Google Glass, which now relies on voice command and simple taps and swipes on a small touch pad. Gestures would make control options for Glass much more robust.