Google purchases Bump, the popular data sharing app
3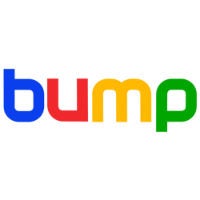 The data suggests that Google has averaged one purchase per week since 2010. This week, the lucky winner of a lot of cash from Google is Bump. You may recognize the name, because Bump was one of the first and is still one of the most popular ways to quickly share data between mobile devices. Now, the Bump team will be joining the gang at Mountain View.
The Bump team is responsible for the app of the same name, which began as an easy way to share contacts on iPhones, but has expanded to share data between smartphones running both iOS and Android. Bump also makes a social photo app called Flock, which allows users to share photos with specific groups. Bump said in part on the acquisition:
Our mission at Bump has always been to build the simplest tools for sharing the information you care about with other people and devices. We strive to create experiences that feel like magic, enabled behind the scene with innovations in math, data processing, and algorithms. So we couldn't be more thrilled to join Google, a company that shares our belief that the application of computing to difficult problems can fundamentally change the way that we interact with one another and the world.
The team also confirmed that both "Bump and Flock will continue to work as they always have for now". No word on what projects are in the future as part of Google, nor is there any word on how much Google may have paid for the company, though Bump has raised just under $20 million in funding, so we wouldn't expect this to be too big of an acquisition.