We may finally get a decent Wear OS watch with Qualcomm's Snapdragon 3300
9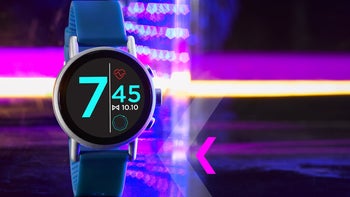 Love it or leave it, Google's Wear OS system for smart watches never got enough traction, and not for a dearth of devices. Most every big name tried their luck and failed to gain popularity with Google's smartwach operating system.
The big guys like Samsung then moved to their own fusion of software and hardware with relative success, but, unfortunately, nobody does that same mixture better than Apple which has the luxury of crafting both components of a good wearable experience in-house. Thus, the Apple Watch grabs the majority of the market share in the field, leaving scraps for others.
One of the reasons for the lack of commercial success among Wear OS watches is... the chipset. Right when Samsung moved to its own Tizen software and homebrew hardware, the Galaxy Watch line started becoming a direct competitor to the Apple Watch, offering longer battery life on a charge, in addition to all the other health and fitness goodies.
The thing is that the last Qualcomm
Snapdragon 3100
chipset for wearables was still done on the power-hungry 28nm process, while Samsung's latest Watch line is already at 10nm. This bodes well for Samsung's gear, but the Wear OS gear is mightily disadvantaged in terms of battery life, and that is not a small feat nowadays when we have to charge plenty of devices all the time.
A code leak, however, has
unearthed
references to Qualcomm's new Snapdragon chipset for wearables, dubbed 3300, which will apparently be done on the 12nm process. Thus, it should move the eventual Wear OS device or any maker which decides to employ it, in the realm of two-day battery for their smartwatches which might be just what the doctor ordered for the waning wearable OS. The ball is now in Qualcomm's court to announce the new chipset and, depending on the uptake by manufacturers, we might finally see Wear OS take off in a fairly decent manner.