Google Wallet evolving past NFC and to the iPhone?
8
This article may contain personal views and opinion from the author.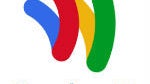 It hasn't been too long since
Google Wallet was updated
to allow use of all types of credit/debit cards, and become far more secure. Even so, it looks like Google may be getting ready to overhaul the service, and bring it to competing platforms. The website for Google Wallet is teasing a new version of the app, and there is something interesting in the website.
The interesting thing is that, the new version is requiring an invitation. Google often uses the invite request to gauge consumer interest in a new product, or an overhaul to an existing product, but what's interesting here is that Google is opening the invitation request to anyone, not just users that are currently deemed Google Wallet-ready. When you go to request an invite, you'll see that Google asks what kind of device you have: Android, iOS, or Other.
Of course, there are no currently Wallet-ready devices outside of the Android ecosystem. Part of the reason for this is because Wallet currently requires NFC, which is available in some, but not all BlackBerry and Symbian devices, and doesn't exist in the iPhone, iPad, or Windows Phone devices (although it will be part of the upcoming WP8.) This seems to point to an overhaul of Google's Wallet system that
could mean that NFC will no longer be a requirement
.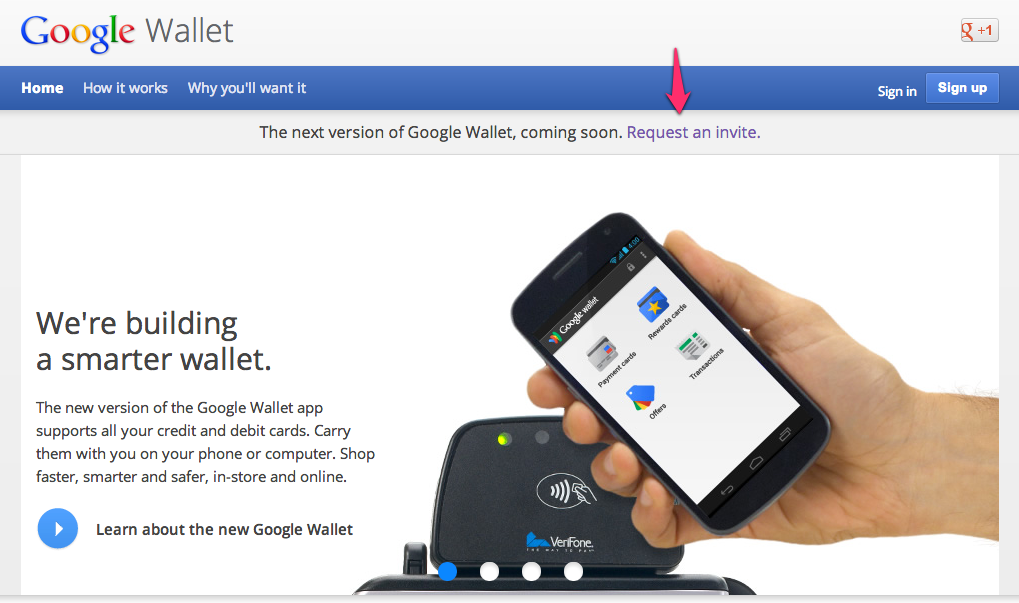 If that is true, it could be interesting to see the direction that Google takes with Wallet. It could be that Google is going to go for a different kind of scanning interaction, like the barcode scanning payments done by
LevelUp
, but it seems far more likely that Google goes completely to the cloud for the Wallet reboot. This would take the Wallet app more towards mobile payment offerings like that of Square or PayPal.
The trouble is that both options requires partnerships with businesses, either with installing a barcode scanner, or integrating software into their systems. The software route is likely the fastest though, which is why we expect Google would go this route. Google has tried pushing Android manufacturers to add NFC to devices, but manufacturers have been slow with installing NFC in devices. This could be due to the added cost, or it could be because manufacturers don't believe the NFC infrastructure has been built up in business enough. Google Wallet is available at a number of big pharmacy and convenience store chains, as well as McDonald's and more, but there are still a huge number of stores that don't have it.
Of course, this isn't the fault of the businesses themselves, but rather with the various banks/credit cards that control the card scanners in stores. With a true cloud option similar to that from Square, Google could circumvent the need for new hardware to be installed, which could greatly speed up the growth of the platform. There is also a possibility that this open invite request points to
Google Wallet expanding beyond the US borders
.
As of now, Google Wallet is only available in the US, but as our faithful reader Zeus.the.thunder.god pointed out, this new version of Wallet could expand the app into other regions. We're a bit surprised that it hadn't at least expanded to Japan before, given the country's established infrastructure for NFC, but if Google removes the necessity for NFC, it could open up the possibility to move into plenty of other regions (assuming the business partnerships are there).
If this is the way Google goes with Wallet, it will certainly be used by many to point to some sort of "failure" of NFC, but that won't really be accurate. Any technology requires an infrastructure to flourish. NFC has a great infrastructure in some regions, like Japan, but there are many regions, especially the US where NFC capabilities haven't been adopted in many businesses. NFC still has a great amount of use for not just mobile payments, but access passes, like public transportation passes, etc. But, that may not be moving fast enough for Google, and we're waiting to see what exactly is in the "new" Google Wallet, and more importantly, what isn't in it.
To request an invite to the "new version" of Google Wallet, just head to the source.