Google Voice Match may be coming to Android TV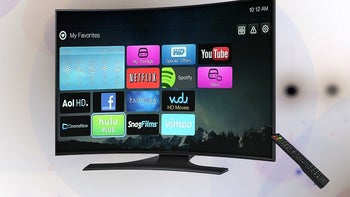 It seems that Google is pushing its Voice Match feature to more devices lately. The company added the option to use
Voice Match
to confirm payments in Assistant a few weeks ago, and
9to5Google
has uncovered another upcoming implementation of the feature. In the code of the latest update of the Search app on Android TV, there are a few lines of code that hint of the possible future presence of Voice Match in the service:
string name="voice_match_setup_screen_title" Activate Voice Match on this TV /string

string name="voice_match_setup_screen_description_1″ "Your Assistant can already recognize you by your voice, and tell you apart from others.

Voice Match allows your Assistant to identify you and tell you apart from others. The Assistant takes clips of your voice to form a unique voice model, which is only stored on your device(s). Your voice model may be sent temporarily to Google to better identify your voice.

If you decide later that Voice Match isn't for you, simply remove it from Assistant Settings. To view or delete the audio clips you record during Voice Match setup, go to activity.google.com."/string
Voice Match can be helpful in many situations, like launching the correct Netflix or Stadia accounts, associated with a specific voice. Of course, a few lines of code don't necessarily mean that Google will push this feature forward, but it's a strong hint, nevertheless. The company is obviously trying to unify features across its platform, and adding a Voice Match support to Android TV is just a step in this process.