Google Translate to soon feature real-time voice to text translation
12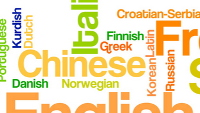 Imagine firing up the Google Translation app on your handset, engaging in a conversation with someone that is speaking in another language, and understanding exactly what was said. This will happen soon. Updates to the app will instantly translate spoken words in another language into text in your language. The text will show up on your phone's screen, making it easy for you to understand in real-time what someone speaking in a foreign language has just said.
Google Translate can currently translate writing in 90 different languages. And for those who like to travel to foreign lands, Google will soon introduce a feature that will allow users to hold their phone up to a foreign street sign and see the translated name on the screen.
The Google Translate app has been installed on 100 million Android phones and most of these devices will receive the new update. Across all platforms, Google has 500 million users of Translate every month. The company is well versed in language translation. Besides Google Translate, the Chrome browser translates content into many different languages.
The Google Translate update would appear to be a must-have for travelers and businessmen who meet with executives around the world. The update is supposed to be coming soon, but no specific date has been rumored.
source:
NYTimes