Google's Portrait Mode has been ported to most Android phones, including Samsung Galaxies with Exynos processors
22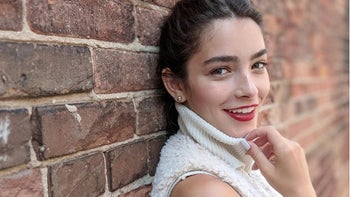 While everyone out there is busy simulating large camera apertures and shallow depth of field by using two cameras and some crazy algorithms, Google did what it does best when it released the
Pixel 2
and
Pixel 2 XL
and doubled down on the crazy algorithms, sans the multi-camera modules. Essentially, Google brought Portrait Mode to its phones
without the need for a second sensor
— it just uses machine learning to split and analyze the data from the sensor of its primary camera.
Now, if you own a phone with a single main camera, like the
Galaxy S7
or
S8
, or if you have one of LG's fisheye-bearing handsets, you may be wondering "Hey! Can't I have that?".
Well, Google won't officially be giving away what makes its Pixel phones special. And that's fine. But hey, Android is an open platform, so developers got to porting the Google Camera app from the Pixel 2s to the rest of Android folks around the globe. And lookie here — they made it!
No rooting, no shenanigans
XDA Developers user "miniuser123" has just shared their latest build of the Google Camera app, which allows users to enable the Google Portrait mode on their random Android phone. Sounds cool, right? The app has been in development for a while and has so far not been able to run on Exynos-equipped Samsung Galaxy flagships (all non-US models have Exynos chips). Now, it is finally available to those poor souls as well!
To get it to work, you need to download the .apk installation package (link below), put it on your phone and install the app. We feel obliged to tell you that by doing this, you are taking a bit of a risk — the app has not passed any Play Store security checks and you are basically trusting the XDA Developers community. That said, the install is pretty easy... just download the file, click on it, and select "allow installation from 3rd party sources" when the phone prompts you.
Once the app is on your phone, you need to open its Settings, go inside B-S-G Mod Settings and choose Nexus 6 as your phone model. Then, enable "Portrait mode on all models". Head back to the Settings menu and scroll down to the Developer Settings sub-menu. Here, disable camera.af.debug.show and enable camera.faceboxes.
We tested this on a
Galaxy S7 edge
(Exynos),
Galaxy S8+
(Exynos),
LG G6
(Snapdragon 821), and it worked on all of them. The Portrait Mode is not available for the selfie camera, mind you. Once you take a Portrait shot, it will be saved on your phone as a set of Burst shots — one will have the artificial bokeh effect and the other one will not. The HDR+ mode also works pretty well, but keep in mind that everything is a bit slower than you might like it. Hey, it's experimental software. For more information, visit the forum link below.