Google Play turns 5 today, reveals all-time top five download lists in the U.S.
6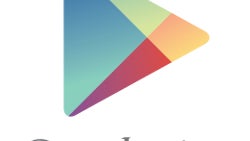 One this day five years ago, Google opened its digital store that would become one of the largest places to shop for mobile games, apps, movies, TV shows, music, and books. Since March 2012,
Google Play Store
has grown to more than 1 billion active users in 190 countries.
The store now lists millions of apps, 40 million songs, 5 million books, as well as movies. In celebration of the 5th birthday, Google has decided to reveal the top five most downloaded books, games, apps, songs, albums and films in the United States since the Play Store was launched.
These tops only list installed games and do not include pre-installed apps that come on some Android devices these days. As many of you probably had expected, Candy Crush Saga is the most downloaded game in the Google Play since the launch of the store.
Candy Crush Saga
is followed by four other extremely popular (and addictive) games: Subway Surfers,
Temple Run 2
, Despicable Me, and Clash of Clans.
When it comes to applications, Facebook and Facebook Messenger are among the most downloaded apps in the US, followed by Pandora Radio, Instagram, and Snapchat.
Surprisingly, A Game of Thrones is only in third place in the top selling books list. It looks like people prefer to see the TV series instead, or perhaps the number one most downloaded book in the Google Play Store, Fifty Shades of Grey managed to beat George RR Martin's masterpiece fair and square.
The Hunger Games trilogy is the second most downloaded book in the Google Play Store. As mentioned earlier, A Game of Thrones comes third, followed by The Fault in Out Stars, and Gone Girl.

The list of top selling movies contains two super-hero films, one
Star Wars
, and one animation movie. Here is the full list: 1. The Interview, 2.
Frozen
, 3. Deadpool, 4. Star Wars: The Force Awakens, 5. Guardians of the Galaxy.
Music lovers might be interested to know that Ed Sheeran's "Thinking Out Loud" hit is leading the top selling songs in the Google Play Store. Here are the other four songs the complete the list of five: Lorde - "Royals," Taylor Swift - "Blank Space," Mark Ronson feat. Bruno Mars - "Uptown Funk," and Pharrell Williams - "Happy."
In the top selling albums, Adele's "25" album has taken the top spot, followed by Eminem ("The Marshall Mathers LP2 Deluxe"), Taylor Swift ("1989"), Drake ("If You're Reading This It's Too Late"), and Kendrick Lamar ("To Pimp A Butterfly").
Is any of your favorite games, songs, apps or movie make it in the top five U.S. lists? Let us know in the comments what you think.