Google Play store now offering Galaxy Nexus accessories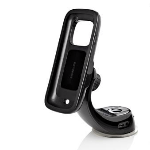 It looks like devices aren't the only things in the plans for Google to sell directly to consumers via the Play Store. Not too long ago, Google started selling an unlocked Galaxy Nexus directly from the Play Store, and now you can get accessories for the phone as well.
As of today, the Google Play Store is offering three accessories for the Galaxy Nexus: a vehicle dock, an HDMI portrait desktop dock, and the infamous pogo pin desktop dock. And, as you might expect from Google, the prices are pretty reasonable, especially the pogo pin dock, which we've seen before from Samsung priced at a
ridiculous $90
. From Google, the pogo dock is just $54, the HDMI dock is $49, and the car dock is $54. Not bad pricing.
It's good to see that Google is not just going to be selling devices, but also the accessories as well. Now, it's just a matter of seeing whether Google will stop with dock accessories, or will start offering things like cases or screen protectors. We're not too sure about that though. It seems more likely that Google would stick with docks and keyboards (once the tablets hit the Play Store). Maybe we'll see extra batteries though.