Google Play store executive steps down
16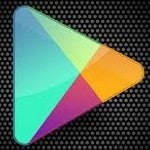 Having its name changed from the Android Market to the Google Play Store
isn't the only change happening to Android's online app store
. According to
TechCrunch
, the Google executive in charge of the store, Eric Chu, has resigned and will be re-assigned to another position within the Mountain View based tech giant. Android's top digital content executive and the face of Google Music, Jamie Rosenberg, is expected to take over.
Sources for
TechCrunch
said that part of the problem was that Chu's responsibilities (developer relations and business development)
overlapped with those of Product Manager David Conway
which led to problems. It is believed that with Rosenberg at the top, there will be no question of who is in charge at the Store. Additionally, it is hoped that with Rosenberg running the store, it will
get more attention from top Google brass
. Andy Rubin is said to be concerned with device activations and Google Search ad revenue and considers the success of the Google Play Store to be of a secondary concern.
While the App Store is considered a major part of the success of iOS, Android does not have the depth in its executive suite to give its Store the attention it deserves.
Apple gets 6 times the revenue from the App Store
than what Google was getting with the Android Market. This might change with Jamie Rosenberg in charge and explains the reason for the name change as Google has often subscribed to the theory that a new broom sweeps clean.
source:
TechCrunch