Google Play Store revenues mark astounding 90% quarterly increase, might catch up with Apple 2016
8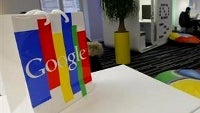 Android seems to no longer be the free-for-all place in terms of developer efforts. Research firms are registering a
90% increase in Google Play Store revenues
just in the first three months of the year, compared to the previous quarter.
That's really an incredible bump, stemming from the proliferation of Android devices alongside some Asian users idiosyncrasies, and the research companies are expecting that Google might even catch up with the almighty App Store of Apple three years from now, says Adam Daum, chief analyst at Canalys: "
Although Google is catching up, Apple has such a head-start in revenues that, on present trends, we would not expect Google to overtake Apple until sometime in 2016
."
We say almighty, as that's the reality in the app business - out of the $2.2 billion in total app revenue from all mobile platform shops, the App Store raked in $1.48 billion, or the astonishing 74% of the money amassed by the industry in the January-March period. Still, considering that Apple and Google take 30% of those revenues, it's obvious apps only account for a sliver of their mobile profits.
As far as the number of downloads go, Android has caught up with Apple to the tune of 90%, or
even surpassed it
, depending on whose research you read, but
the Play Store revenue is still a fraction of what Cupertino rakes in
.
Android devs making out like bandits are those selling in places like Japan and South Korea, where the
proliferation of card and fantasy battle titles with the respective in-app purchases
created a real gold mine once the users got hooked. South Korea has the largest smartphone penetration in the world, with 80% of its citizens owning one, so hooking up folks on addictive gaming titles seems to have been the silver bullet for Android's recent breakneck revenue growth.
Recommended Stories