Google Play Store data suggests that just over 1 million Pixel, Pixel XL handsets have been sold
22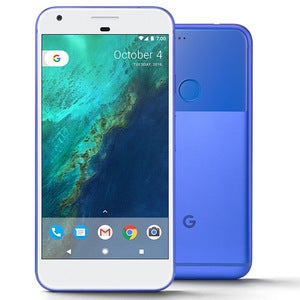 Based on data discovered in the Google Play Store, it is estimated that more than one million
Pixel
and
Pixel XL
handsets have been sold since the phones were launched last year. Google itself does not release information about individual phone shipments, but the Google Play Store does reveal how many times a certain app has been installed on an Android phone. These figures are listed in the Google Play Store in a wide range. For example, one app could show between 50,000 to 100,000 installs while another might show between 1 million and 5 million.
For some time, Google listed 500,000 to 1,000,000 installations of the Pixel Launcher. That figure has just changed to a range between 1 to 5 million installations of the app. This has taken place seven months after the Pixel and Pixel XL were released. The launcher is an app offered exclusively to owners of the two Pixel handsets. As a result, tracking the number of times it has been installed can give us a reasonable estimate of the number of Pixel units purchased. And at this moment, that would appear to add up to approximately one million phones.
To put this number in perspective, Samsung reportedly sold 5 million
Galaxy S8
and
Galaxy S8+
handsets after just 26 days. While it took 37 days in South Korea for the pair to sell one million units in that country, it took twice as many days for the
Galaxy S7
and
Galaxy S7 edge
to hit the million sales mark last year. The
LG G6
will have sold 2 million units in six months according to one estimate. While the Pixel wouldn't rank among the top selling Android models, there is enough support within Google to continue producing the line
with sequels planned for this year
.
We should point out that the install numbers in the Google Play Store count as one install per account even if you've uninstalled and re-installed the app a number of times.
source:
ArsTechnica
via
AndroidAuthority