Google Play Store adds "From familiar faces" section for recommended content
5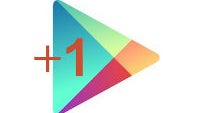 Yeah yeah yeah, you don't really like Google+ and the plusification of everything Google. We get it. You've made your point. But, for those of you who aren't so quick to complain, Google is bringing a bit more value from your use of that ubiquitous +1 button. There is now a new section in the Google Play Store that will use those +1s to recommend content to you.
The section is labeled as "From familiar faces", and as you might expect, it uses the +1 data from those you follow on Google+ to recommend content to you, but it also will recommend apps that those you follow rated highly, even if they didn't use the +1 on it. You can even drill down into a person to see all of the content that person has liked. As you can see below, former PhoneArena writer, Scott Hartman isn't a big fan of the +1 button (though, oddly, he really likes Matrix Revolutions. Meanwhile, current PA writer, Alan Friedman is a fan of Instagram, Skype, and Audible.
It's unclear if you need to be running the latest version of the Play Store (v. 4.6.17) to see this, but it was just sitting on our Store Home page. If you trust the people you follow on Google+, there could be some good stuff in there.