Google Play Games update adds Game Profile to track XP and quests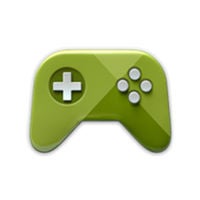 Google has been working hard to make Google Play Games a viable social layer for Android gaming, but it did come a bit late to the party. Options like Scoreloop and OpenFeint had built up solid followings, meaning Google has had to work hard at adding features to its offering. Right now, it is starting the rollout of Google Play Games version 2.0.
The big addition this time around is an all new Game Profile which makes it easy for you to keep track of your XP, quests, and more. The system is pretty nice. Play Games has already been keeping track of your achievements, and now it is turning those achievements and quests into XP to create
The inbox has also been redesigned with a tabbed interface, so you can easily find any match invitations, gifts & requests, or quests. Oddly, one thing that has not been cleaned up is the "My Games" section, which shows under your new profile. The My Games section still shows items that should probably be removed, like paid games that were returned for a refund before earning any achievements. There's no real need to have that big zero taking up space.
There are a few other minor UI changes as well. The update is rolling out now, and should be hitting everyone within the next week. But, if you're impatient, you can grab the APK from the
Android Police
link below.