Google Pixel phones on Verizon Wireless will come with considerably less bloatware
20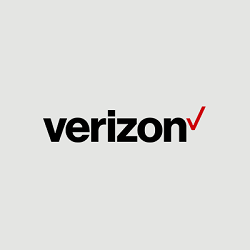 Google was quite busy this past Tuesday with their "Made by Google" event. The company took the stage to officially unveil a host of new products, with the most anticipated one easily being the company's new Pixel and Pixel XL phones. These two new handsets are the first ones we've seen that are being handled entirely and exclusively by Google themselves, and while these phones have certainly created for a bit of an uproar in the tech community, there's no denying that these new Pixel handsets bring a lot of really cool ideas and innovation to the table.
At the Made by Google event, one of the most interesting announcements was the fact that Verizon would be the exclusive carrier for the Pixel phones in the US. Although they provide some of the best coverage in the country, Verizon has been notorious for Android handsets in the past for two main reasons - slow software updates and heaps on unnecessary bloatware. The speed of the software updates shouldn't prove to be a problem at all since the Pixel phones are being handled entirely by Google, but what about the bloatware issue? Verizon officially addressed this today, and although the Verizon-branded Pixel and Pixel XL won't be entirely free of the carrier's bloat, there will be considerably less on their than we've seen on past Verizon handsets.
According to an announcement that was posted to the company's business sales portal, Pixel phones will not come with any apps that the company titles as "Preloaded Verizon Apps." However, in addition to the standard Google apps that every Android phone comes pre-installed with, the Pixel and Pixel XL on Verizon will come with the following "Preloaded Play Store Apps" -
My Verizon
Go90
VZ Messages
Allo
Duo
Android Pay
Docs
Keep
Of those 8 apps, only 3 of them are ones that Verizon owns. And, because they're apps that are simply downloaded from the Play Store once your Verizon SIM card is activated, you'll be able to uninstall any of these apps that you won't be using. This is a tremendous step in the right direction in regards to the amount of bloat that Verizon usually covers their smartphones in, and we really hope that this is a move that'll stick around for future devices going forward.