Google Pixel and Pixel XL: preliminary specs review and comparison
15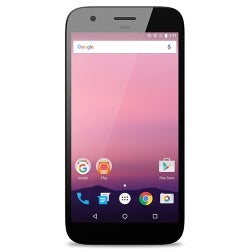 On October 4th, Google will re-introduce itself as a smartphone maker with a pair of new Android smartphones called the Pixel and
Pixel XL
. Made in cooperation with HTC, their purpose isn't merely to showcase the latest Android version, but also to compete in the high-end market where devices by Samsung and Apple thrive. To increase its chances, Google has invested in attention-catching marketing and heavyweight spec sheets to get more users into what its handsets have to offer.
We'll go through what we believe we know about the Pixel and Pixel XL's design and hardware prowess, briefly analyzing it in the context of their predecessors, the Nexus 5X and Nexus 6P, along with current high-end offerings by top competitors Samsung and Apple. This will give us a clearer picture of where Google's upcoming handsets stand in the crowded smartphone market, and what the company's vision of a modern high-end smartphone consists of. We'll also sum up the article with our expectations.
Design
Google doesn't want to get too flashy for some reason
Google and HTC envisioned a clean, understated design for the Pixel and Pixel XL. Fans of flashy phones will probably find the Google duo looking too tame for their tastes, opting for something like the
Galaxy S7 edge
instead. Still, the handsets allegedly feature two-tone black and grey finishes. The Pixel XL boasts a metal frame, and the same could be true for the Pixel as well – Google has no reason to create another plastic smartphone considering high-end smartphones are consistently made of metal. Both devices are free of home buttons and capacitive keys, while also featuring rear-positioned fingerprint scanners.
Additionally, both devices are IP53-certified for being splash-proof – that is, you can't take a shower or swim with them, but they will stand the rain. Most high-end smartphones of today, like the iPhone 7 or the Samsung
Galaxy S7
, feature the full IP67/68 certification for complete waterproofing, though. But the IP53 conformity is an upgrade over the Pixel and Pixel XL's predecessors, the Nexus 5X and Nexus 6P, which lacked such protection.
Display
No experiments with resolution and color are expected here
Hardware
Qualcomm's latest Snapdragon 821 chip might run the show, but that's not all there's to it
Google-branded smartphones have always existed to showcase the latest Android version in the best possible light. Hence, the Pixel and Pixel XL's strong spec sheets make perfect sense. They are both expected to be powered by Qualcomm's latest premium-tier processor, the Snapdragon 821, paired with 4GB of RAM and at least 32GB of storage – probably not expandable, considering Google's past smartphones.
The Snapdragon 821 is designed to be 10% more powerful than the Snapdragon 820 chip found in most current high-end smartphones, such as the Galaxy S7 and Note 7 devices, and is at least twice more powerful and energy-efficient than the Snapdragon 808 and 810 chipsets running in the Nexus 5X and Nexus 6P. Yet, there are smartphones with as much as 6GB of RAM on the market, so Google might have considered future-proofing the Pixel XL (as the more "enthusiast" model) with an additional 2 gigabytes of memory.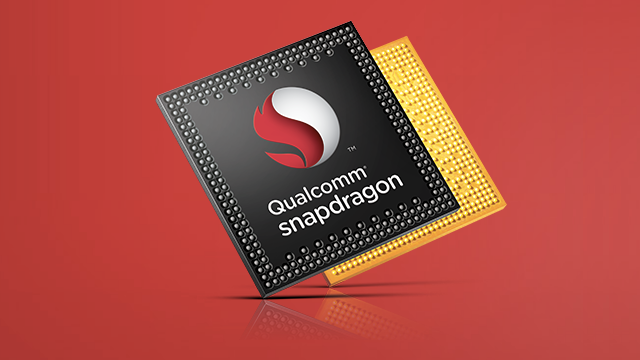 Still, benchmarks show that Apple's A10 Fusion processor, found in the iPhone 7 devices, is the most powerful piece of mobile silicon in the industry. Despite that, the Pixel and Pixel XL should to offer exemplary performance and smooth everyday usage, especially considering they run a "clean" version of Android 7.0 with only Google's services installed as added-on software (which might change if the Pixel smartphones are to be sold via carriers).
Leaked data has also pointed out to a 3450mAh battery for the Pixel XL, and perhaps a 3000mAh or so unit for the smaller Pixel. Considering current high-end Android smartphones, such as the Samsung Galaxy S7 edge (3600mAh) and the LG V20 (3200mAh) have battery capacities in the same ballpark, the Pixel and Pixel XL have adequate battery capacity by today's standards, and ought to last at least a day of normal usage.
Camera
Google isn't toying around with dual cameras – a missed opportunity?
Rather than experimenting with dual camera setups, Google is sticking to a safe and proven formula. Reportedly, the Pixel and Pixel XL will feature 12MP Sony IMX378 rear cameras and 8MP Sony IMX179 front cams. These sensors are expected to be a worthy upgrade over the ones used in the Nexus 5X and 6P, producing sharper and better-lit shots. This camera configuration sounds capable and is in-line with what's expected from a high-end smartphone nowadays.
While competitors such as the Apple iPhone 7 and Samsung Galaxy S7 edge also feature 12MP rear cameras, the industry is exploring the possibilities of dual-camera setups. For example, the LG V20 uses a dual camera setup to deliver almost panoramic wide-angle shots, while the
Huawei P9
uses the second camera with the goal of outputting better-lit photos. It would have been an advantage if Google had experimented with a dual-camera setup for the larger Pixel XL, turning it into a truly cutting-edge device.
Software
Google smartphones are privileged to running the absolute latest Android version
Moreover, the smartphones will introduce a new Android launcher called Pixel Launcher. It looks largely identical to the Nexus launcher on the Nexus 5X and 6P, but offers notable design changes, such as round icons on the home screen, an updated navigation bar with redesigned symbols, the addition of home screen rotation and a swipe-able floating button that launches the Google app. Running the absolute latest Android version the moment it's become available has traditionally been a privilege of Google devices, so they certainly have this advantage over competing Android smartphones.
Expectations
Google will have to invest in heavy marketing in order to be competitive

In the past, Google took a reserved approach to marketing its own Nexus Android phones. But with the new Pixel and Pixel XL, Google seems to be very serious about being a device maker and seller this time around. The new handsets have been treated to a substantial marketing campaign that saw major advertisements pop up across the United States and Europe in anticipation of their October 4th launch. Google wants people outside technological circles to know about the Pixel smartphones, and hopefully convince them to buy a Google-branded smartphone.

While Nexus devices used to be sold with thin profit margins and priced quite competitively, the new Pixel handsets are expected to bear the standard flagship smartphone price tags north of $600. This might make them a tougher sell, considering there are competing models with more elaborate and interesting designs, and more forward-looking technology, such as complete waterproofing and dual cameras.




We'll have to see if Google's confidence in its latest smartphones is justified, and whether the company has what it takes to compete with Samsung and Apple's strong-arm marketing – which could very realistically make or break its newfound ambitions.



ALSO READ