Google Nexus tablet details leaked, will be quad-core and may include Jelly Bean
67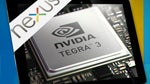 A "trusted source" speaking to TechnoBuffalo has confirmed many of the details about the upcoming Nexus tablet…although whether or not Google's 7" tablet is actually named "Nexus" is not one of those details. The source did confirm that it will be
built by ASUS
and will be one of the hardware giveaways for Google I/O on June 27th, something we've been expecting ahead of its
July ship date
.
One exciting tidbit is that they also were receiving "conflicting reports" on whether or not the tablet would come preinstalled with Jellybean, the next major version of Android. That would come as something of a pleasant surprise, since many analysts were not expecting the next major version of the little green robot operating system to appear until late fall or early winter.
Also of great interest is the source indicated that the tablet would indeed be rocking a quad-core Tegra3 device, not the dual-core solution that some had expected in light of Google's attempts to price their tablet aggressively. Of course
NVIDIA has said
on more than one occasion that part of their project strategy is to help bring to market a sub-$200 Tegra3 tablet, so we may still get the low price point that many of you have been hoping for.
Who out there would be interesting in a $199 quad-core Nexus tablet running Jelly Bean this summer? We reckon quite a few people would be. Is it too good to be true? Most of the hardware and pricing rumors seem reasonable. We have no idea how close Jelly Bean is to fruition, although in the past Google has turned out major software updates in less than a year, so it's not impossible, even if it's far from certain. And in a way it's just a matter of months either way – even if Jelly Bean doesn't hit until this fall, we're sure the vanilla Android tablet would be one of the first devices to get the update.
source:
TechnoBuffalo
via
Droid-Life