Google Nexus Twitter account shows us a redesigned Android dialer
6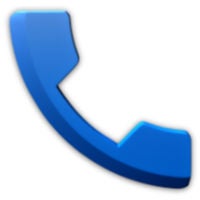 It seems like every day we see more and more evidence which is adding up to what could be the most significant redesign of Android since Ice Cream Sandwich. That's not to say that the redesign will be as big a shift, but it does look like a given that a redesign is coming, especially now that the official Google Nexus Twitter account has gotten into the leaking.
The tweet actually went out a few days ago, and was in response to a user asking a question about how to see more details in the call history. The user asked for a screenshot to illustrate the call detail screen, and the Google Nexus account accidentally sent out an image that seemed to have been pulled from a beta version of Android. Rather than the usual grey generic business image, the dialer in the screenshot showed a new blue redesign.
The redesign fits quite well with all of the leaks that we've seen recently. There was the update to the official Google Keep app that brought the yellow bar at the top. There was also the
app icon
redesigns,
Gmail redesign
leak, the
Google Calendar
leak, and the general info on
Project Hera
, which also indicated a redesign on the way (which was
later said
confirmed by an anonymous redditor).
Of course, we have no idea when this redesign will hit. Given all of the leaks recently, we wouldn't be too surprised to see it around Google I/O or the Nexus 8 announcement, which is expected in the next few months. But, it also may not happen until the fall with the Nexus 6. We'll have to wait and see.