Google's Project Hera may break down the walls between Android and the web
22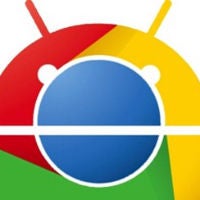 Ever since Sundar Pichai became the head of both Chrome and Android, there has been speculation as to what that that move would mean for the two platforms. We have already seen the plans for Chrome apps to become native on Android and iOS, but a new rumor is suggesting that Google has deeper plans to knock down the walls between Android, the web, and Google Search.
The rumor is that Google's follow-up to Project Butter in Android 4.1 and Project Svelte in Android 4.4 will be Project Hera. The idea behind Project Hera is to unify Android, Chrome, and Google Search. It sounds like basically the plan is to allow HTML5 apps to be elevated and integrated into native Android apps and the system itself. This would create something of an HTML5 layer in-between apps and the system, which could then perform quick tasks online without needing to run the full app.
These tasks won't just be able to function independently of apps, but will be highlighted with the Android multitasking menu. Each task that is performed by a Chrome instance will appear as a separate tab in the multitasking menu for easy access. Each web instance is generated automatically, no matter what app it originates in.
All Hera instances will likely come under a unified UI to make it easy to spot them in your multitasking stack. The indication now is that they might all feature a solid color header that blends in with the notification bar, so all that is held there is the hamburger menu and title. We've already seen a similar UI used in the rumored
Gmail redesign
that is in the works.
If this all comes to pass, it would create an Android system that blends the best of native apps with HTML5. Various platforms have tried to adopt HTML5 as the main code base, like webOS and Tizen. Google has already built a vast app ecosystem, but apps aren't needed for every function needed. The rumor doesn't mention it, but this plan could also work well with the new ART runtime planned for Android, because that runtime will be able to run portions of app code as needed, without running the entire app code base. But, right now, it seems to be focused on integrating Chrome into the system more.