New major Gmail redesign may be in testing right now
16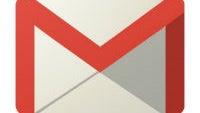 Just before we head into the world of the Microsoft Build developers conference, there is a bit of interesting news on the Google front. Some new pics are making the rounds that appear to show a fairly major Gmail redesign that may be in the works. The leaked screenshots come from Geek.com, which is claiming that there are big changes coming soon to Gmail.
As you can see from the screenshots below, the UI is taking on a much cleaner look. Gone are the subtle lines that separated each of the items in the hamburger menu, and the contact icons are no longer square. The icons are now circular for people, and simple designs for the various tabs. And, on that front, it looks like Gmail will soon be a new tabs to go along with Social, Updates, Promotions, and Forums, which will be: Travel, Finance, and Purchases. As you can also see, there is a new "pin" feature at the top of the screen, which will allow you to keep certain messages at the top of your Inbox. There is also a new "snooze" function, which will mark an item as read for a certain period of time, then it will revert to unread.
These are all definitely interesting new features. We're most excited about the new auto-filter tabs, and the snooze function. What's got your interest peaked?
Recommended Stories