Google Nexus Tablet on the way, might come out mid-summer?
4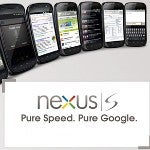 The existence of Google's Nexus line ofphones has one main justification – the software. With recent talkabout Google delaying the public release of the Honeycomb source code, some techanalysts like Russian Eldar Murtazin concluded that the reason forthis lies in a yet unannounced Google Nexus Tablet. Murtazinclaims that the Nexus Tablet is planned for a mid-summer/fallrelease, tying it with a better polished version of Honeycomb. What'smore, the analyst claims that the project is way past its initialstages. Take this with a grain of salt, though, as a commercialrelease is far from certain, but such a tablet might fit well in theNexus paradigm of devices showcasing Google's platforms capabilities.
Manufacturers like Motorola havealready released the XOOM,but it's software leaves a raw aftertaste, not to mention thepoor choice of apps for Android-powered tablets. With a later releaseof a Google-branded tablet, the rough edges of the OS could besmoothened. Murtazin's claims also suggest that LG will be themanufacturer of the tablet, but how will that rate against thecurrent T-Mobile G-Slate by LG is still a mystery. What's youropinion on the matter, will another Google-branded product make adifference? Let us know in the comments below!
source: Mobile-Review(translated)