Google Nexus 10 rumored for the fall, might cost just $300 for the 16GB version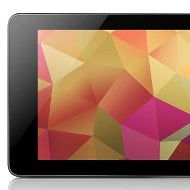 After our own editor speculated immediately when the Nexus 7 was announced that
the naming scheme presupposes a Nexus 10 in the works too
, we got a semi-confirmation from Digitimes that the search giant has
ordered a bunch of 10" panels from Wintek and others for a larger tablet
.
Google's eventual 10" tablet is apparently going to come in 16GB and 32GB flavors, but that doesn't mean it will be much more expensive than the
Nexus 7
. In fact, the 16GB version is said to cost only $50 more than its 7" equivalent.
At $300, and with the Tegra 3 quad-core chip tipped to be in the 10-incher as well, Google's Nexus tablets seem poised to occupy quite a few homes, and give their app ecosystem the much needed boost, which is precisely Google's goal with those affordable fondleslabs.