Is the Nexus 7 the only tablet in Google's plans?
9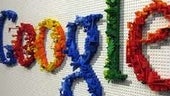 This here is pure speculation, so we absolutely don't mind if you disagree with what you are about to read. Now that we've made that clear, let us present you with our (wild) hypothesis.
It is just that there is something about the
Google Nexus 7
and its name. Think about it: it could have been named something else like the Google Nexus Tab, Google Nexus Slate, Google Nexus butter-on-toast, but no. We simply have a figure representing the device's display size. Why have a "7" at the end instead of some elegant moniker since there is no other Nexus tablet to confuse this one with?
Well you know what, something tells us that a figure has been chosen possibly because one day, a Galaxy Nexus tablet model of a different size might be released, also carrying a digit at the end of its name in accordance to its display diagonal. Such a flexible naming scheme would be beneficial for brand consistency, should the company ever attempt to add other slates to its lineup.
A Google Nexus 10, perhaps? Well, it is probably not the right time to enter that category, which is totally dominated by the iPad. But hey, if the Google Nexus 7 turns out to be a success, and if the company could deliver a reasonably priced 10-incher to the market, we don't se a reason why Google shouldn't give it a shot.
Again, we are just speculating that Google might unveil other Nexus tablets in the future. Whether our glass ball is giving us the right hints or not is something that only time will tell.
Recommended Stories