Google Mine may look to bring real world sharing to G+ users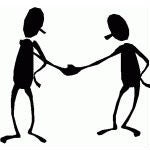 Sharing is caring, so they say. And, we've gotten extremely good at sharing things digitally. We share photos, videos, news, random thoughts, games, music, and more; but, Google doesn't want to stop there with Google+. Instead, Google wants to promote more sharing in the real world, at least according to a leaked document for a new service called Google Mine.
It's an interesting idea, and one that we wouldn't have thought twice about until earlier today when recommending a book (
What Technology Wants
by Kevin Kelly) to a friend, and realizing that it had been lent to someone, although to whom was a mystery. The leaked document says that Google Mine would have a web client as well as an Android app, if Google likes it enough to release to the public.