Google Maps could soon help you find clean and safe bathrooms in India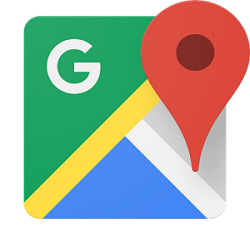 Google Maps is an incredible tool. The service initially launched as a simple mapping service, but since it first came out in 2005, heaps of new features have been added. With turn-by-turn navigation, search functionality for nearby gas stations, quick access to store hours and reviews, data on
how busy stores are at certain times
, and so much more, Google Maps just might be one of the most powerful services that Google currently has to offer. A new report from
IBTimes
indicates that Maps might be getting another new feature, and if it turns out to be true, it could prove to be incredibly useful.
The report suggests that Google is currently working with India's Ministry of Urban Development to introduce a feature in Google Maps that will help residents of the country find clean and sanitary bathrooms when they need to make use of them.
IBTimes
reports that Google is running a trial of the feature in NCR, one select region of India, and that the trial has been running since November 16 - and will continue to do so until November 30. While NCR is currently the main area of focus, India's government supposedly would like to expand the feature to the entire country at some point in the future - as this will likely be an important step forward in keeping people away from diseases that are often found at unsanitary bathrooms and toilets in the area.
According to a source that spoke with
IBTimes,
"People will first need to open Google Maps, and then search for toilets near them. They can search for a variety of keywords, like 'toilet', 'lavatory', 'swach', 'swachhata', 'shulabh', or 'shauchalay', and Google will point them to the nearest toilets."
There currently isn't any word as to whether or not Google will expand this feature to other parts of the world once it's successfully implemented in India, but if so, we'll likely see it introduced in other countries where sanitary issues surrounding toilets is a major concern for the people that live there. However, even if we never see it come to the US or UK, it's still great to see Google working with other countries to help make things, such as going to the bathroom, as safe as possible.
PhoneArena is on Instagram
. Follow us to stay updated with fresh news and flashy media from the world of mobile!