Google Home Hub Unboxing
4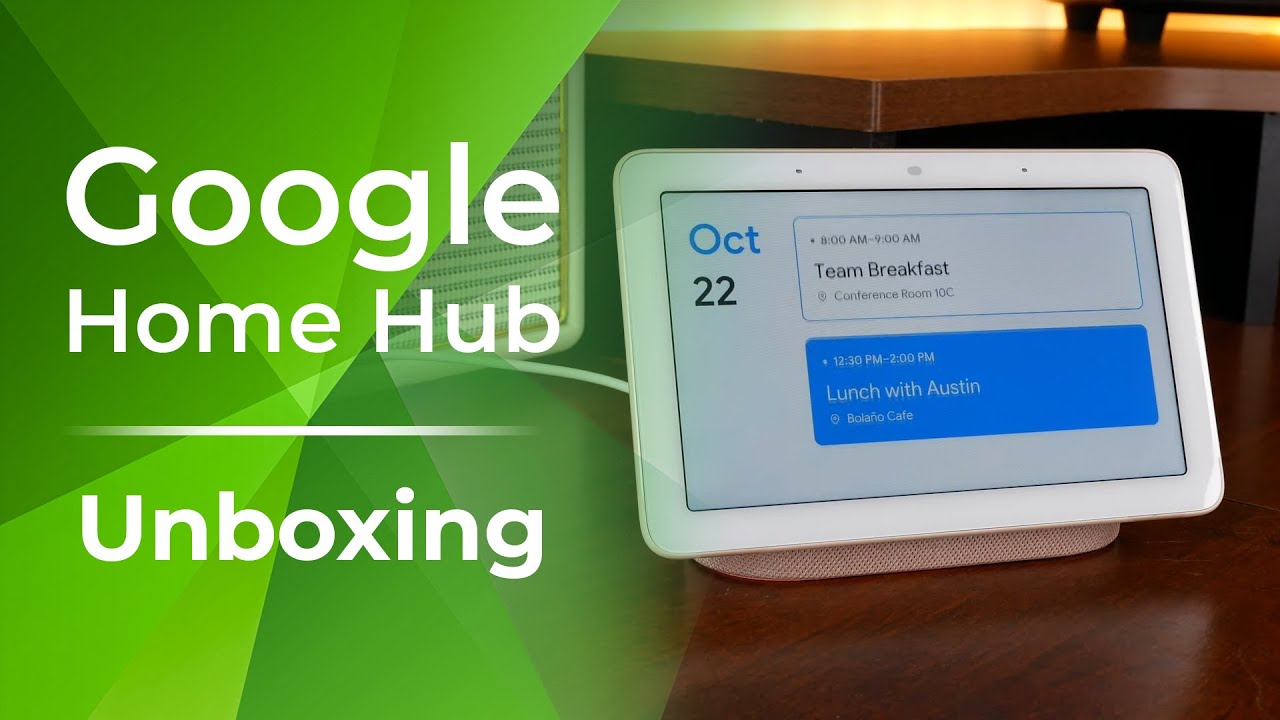 Google's Home Hub smart display is the company's first such device, and in true Google form it brings some notable new features to the space. We unboxed Google's most interactive smart home device and, since we're so nice and eager, we figured we'd give you a preview before our full review.
The Unboxing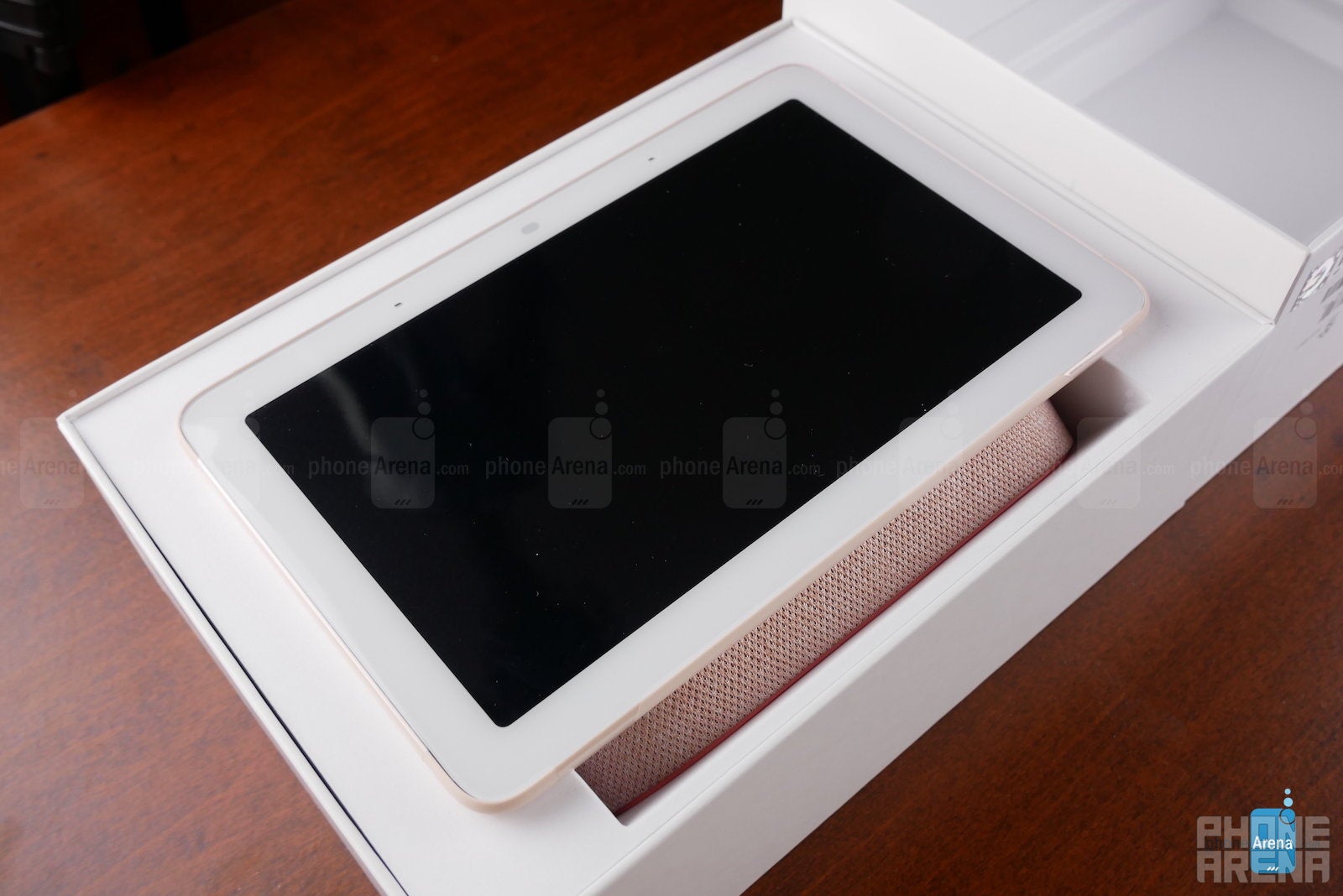 Unboxing the Home Hub was a pretty predictable experience. Lifting the lid, we found the blank display staring back at us with no in-display camera. Lifting out the device we have Getting Started and warranty pamphlets underneath, and a small compartment on the right side which houses the power cable. Nothing else to find in this box, so let's take a look at the device.
The Design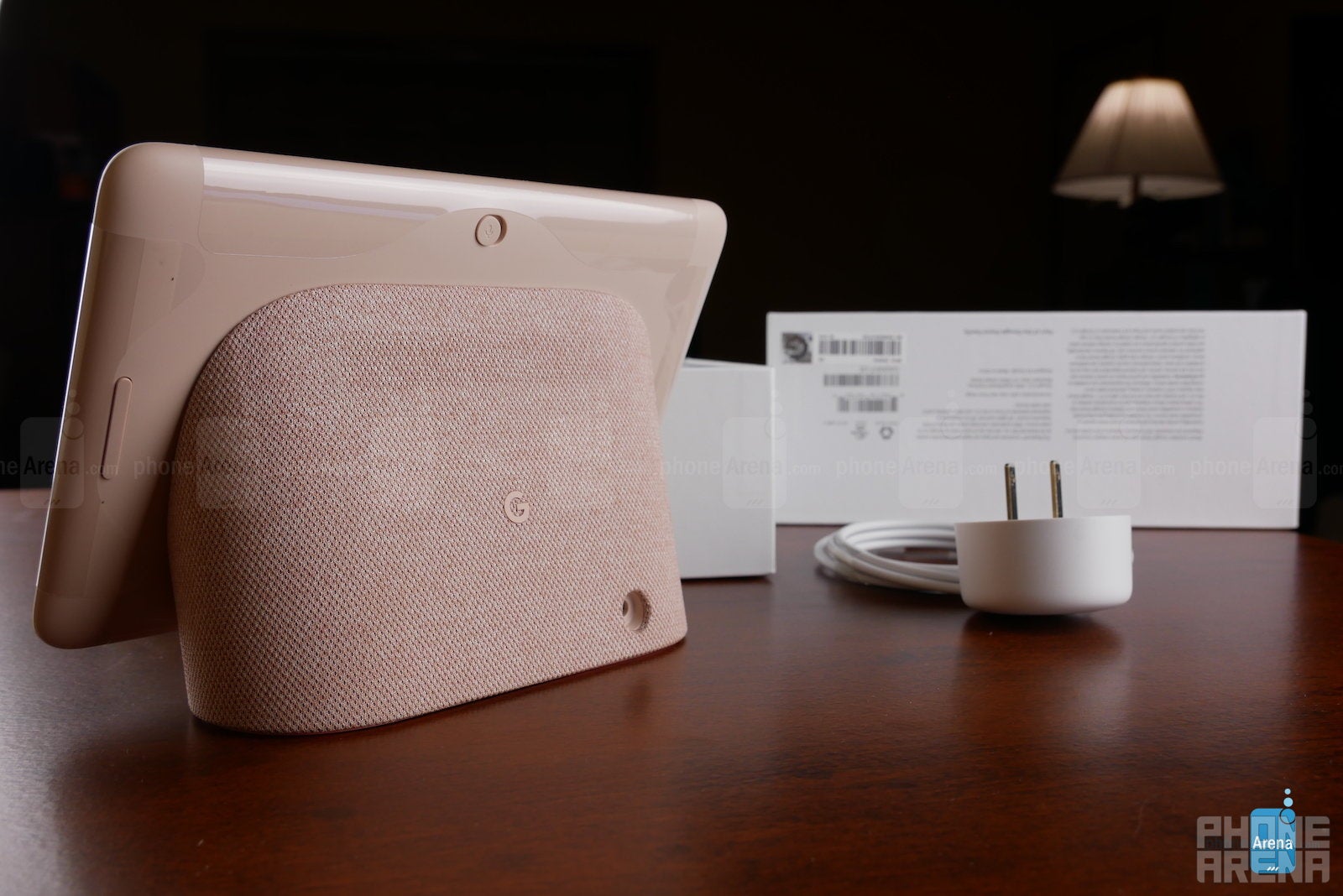 The Google Home Hub has a relatively small screen at 7 inches. It's light but neither cheap nor exceedingly premium-feeling device. It's soft edges, pastel colors, and fabric body should help it find a home fairly easily in most any household, straddling the line between high-tech and home decor pretty well. As mentioned, there's no camera on this device, only an ambient light sensor and a two-mic array along the top edge of the screen. This was a deliberate exclusion on Google's part, meant to make buyers more comfortable with leaving such a device in personal spaces, like a bedside, for instance. The ambient light sensor also allows the screen to adjust not just brightness but color tone as well – another way Google makes this a better bed-side companion.
Around back you'll find a volume rocker, as well as a switch to turn the microphone on or off. The back is also where the single speaker faces outward, which you won't be able to see, but we are curious to hear.
The Home Hub supports Bluetooth 5.0, multi-room audio, and, of course, Chromecast streaming.
The Experience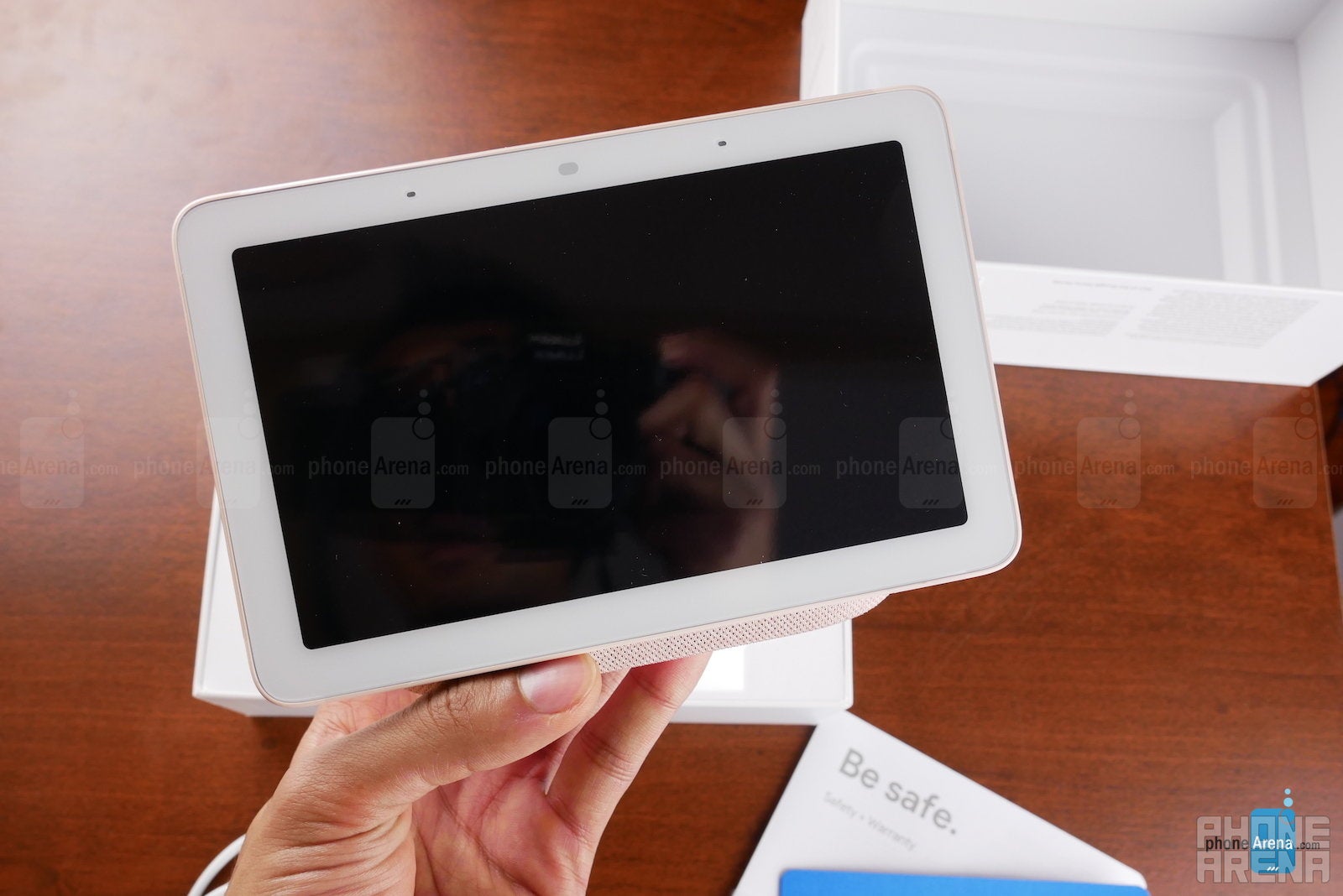 The UI found on the Google Home Hub is a unique one which has a very slight learning curve, as it is quite new. Fortunately, it's a very simple UI and there's an intro video which shows pretty much all of it before you get started. Swiping and tapping through the UI to listen to music, watch YouTube, check the weather, or otherwise is pretty simple and intuitive, as is the ability to swipe down from the top for access to whole-home smart device control.
The Expectations

Smart displays aren't for everyone, but Google's making thoughtful choices to help make the Google Home Hub a feasible choice for more people. By all early impressions it seems that the Home Hub, with its smarter Google Assistant, can be a viable, perhaps even victorious competitor to devices like Amazon's Echo Show smart display and it's omnipresent Alexa assistant. Stay tuned for our full review to see what Google was able to pull off.



Recommended Stories