Google Glass might cost $600 in 2014
21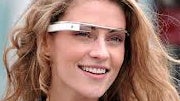 Google Glass is one product that could have changed our perspective on the pace of technological innovation in 2013. Sadly, what some hoped would happen in 2013 (namely, the retail launch of Glass), was postponed to 2014. Will Google Glass be a success now, in 2014? Robert Scoble, one of the first to try Glass, jokingly talking about himself as a Glasshole, said that despite still wearing Google's wearable on a daily basis, he still considers it a future technology.
The biggest reason? Price. Scoble has his sources within Google and says the company - sadly - will not be able to go below the $500 price. A full retail price of $600 is what's more likely to happen for Glass in 2014. Will Google be able to quickly drop it to the $300 Scoble hopes to see in 2016? It's hard to tell, but we can imagine $600 being a bit too steep for most people indeed.
Despite all the negativism surrounding Glass and the pre-emptive bans on using the wearable that have been blown way out of proportion, Scoble says that in his eight months with Glass the reaction he was met with was one - excitement. Having shared his Google Glass with 500 to 1000 curious people (in his own words), Scoble reports that Glass has met a hugely positive feedback and even those who fear about their privacy were quickly convinced to tone down their worries.
There is clearly way for improvement. Google is missing the apps and is not as quick with Glass software iterations as some would have liked. The eye sensor seems like a scarily accurate tool, and speculation is rampant about what it can actually do. We are looking forward to Google telling us, something it has not done yet.
What do you think about a $600 2014 Google Glass? Is it indeed doomed to fail, or would you risk jumping the gun to proudly be among the first adopters?
source:
+RobertScoble