Google Glass may be able to take pictures merely by winking
11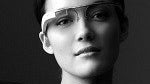 We know that Glass is out there, and people (developers) are wearing it, but for most of us, we still do not have much of a clue as to how it works, or what can work.
A curious code jockey did some digging and shared some insight on Reddit about an interesting (or creepy) function that Glass might be capable of doing, "wink" gestures.
Okay, so wink gestures could actually have a purpose, like using winks to advance through an email or browser page. It can also serve to take a photo as noted by "EYE_GESTURES_WINK_TAKE_PHOTO." Well look at that! The guy who found it thought that idea was kind of creepy.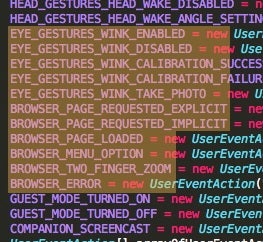 One could argue however, that if someone were winking at you and taking your picture, it could be construed as a compliment. There is no need to get your hopes up though, the line merely suggests that it is possible for Glass to do that. If it does work however, we would be very interested in knowing how Glass could tell the difference between a wink, and regular blinking. The command lines denoting calibration are probably there to assist in that regard.
The code also indicates that other tasks may be programmed to operate upon a wink command as well. To that end, we will be very impressed if Glass can tell the differences in winking along with regular eye activity. Just remember to smile for the camera
and hopefully you will not get something in your eye in the process.
source:
Ars Technica