Google Fit update brings real-time tracking, integration with sleep and diet monitoring apps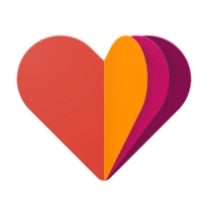 Although there are many rivaling fitness trackers available for Android devices, it looks like Google Fit is slowly starting to evolve into a serious competitor. The latest update, now rolling out in the Play Store, brings a range of improvements that will certainly be appreciated among fitness fans
Arguably the best new feature introduced by the update is the ability to track runs, walks, and bike rides in real time. This means that the user will be presented with detailed information regarding the speed, the pace, the elevation, and the route for each of these activities.
Another new feature introduced with the latest Google Fit update caters to Android Wear users. Once your smartwatch gets the new update, it will be able to automatically detect push-ups, sit-ups, and squats. The corresponding stats will be added to the daily activity review, helping you reach your goals and providing more accurate tracking overall.
With the new update, Google is also furthering its ambitions to transform Google Fit into a fitness hub, nut just a tracking app. The new update also brings integration with nutrition and sleep apps. Google Fit will now bring direct diet monitoring via MyFitnessPal, Fatsecret, Loselt, or Lifesum, while the sleeping habits can be tracked via Sleep as Android, Xiaomi's Mi Band and Mi Band 1S, the Sony Smartband 2, or the Basis Peak.
That's a lot of functionality right there, and the ability to keep track of your diet, sleep, and fitness activities in a central place seems like a winning proposition. The update will gradually roll out across the Google Play servers, meaning that it may take a few days before it is available for you to download.
What do you guys think of this new Google Fit update?