Google Drive will offer up to 100GB of cloud storage, launching very soon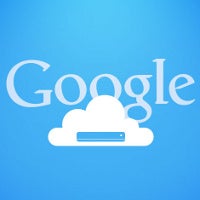 Google has been confirmed once again to
deploy its Google Drive cloud solution as early as today
, and offer 5GB of free cloud data and up to 100GB if you choose the premium option with a monthly fee, according to Reuters' infamous "sources familiar with the matter." There will be different price tiers from which you can choose if you want to go over the free five gigs.
Google Drive will focus around storing customers' pictures and other files into the cloud while allowing them to search for particular items online. Of course, the uploaded files could be accessed from any device – a smartphone, a tablet or desktop PC.
GDrive will compete against cloud services like Dropbox and Box. It could introduce features such as tighter integration within the Android ecosystem to lure users in, but we're yet to see what the actual product will look like. Just a couple of days ago, a Google engineer accidentally leaked Google Drive when doing a demonstration on his Galaxy Nexus.
We've been hearing about Google's cloud storage from various source in the past month, so it seems more like a question of when rather than if Google Drive will launch.