Google Drive launches
30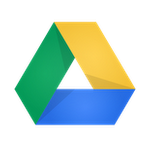 Google Drive has officially launched, and the details are pretty much what we expected. As we've said before, we expected Google Drive to be nothing more than a rebranding of Google Docs with new desktop and mobile apps for offline syncing of files, and that looks to be exactly what we're getting, because the Google Drive app is now live in the Google Play Store, although it is really just an update to the Google Docs app.
Google is calling Drive the "evolution of Docs". As we knew, the storage has been upped to 5GB for free, and the other upgrade options have changed a bit: it's still $5 for 20GB, but now higher plans are monthly costs up to 16TB. The new URL http://drive.google.com is also now live and will provide a walkthrough of the changes. One new change that is buried a bit is the addition of apps to the service, which will be found in the Chrome Web Store. Currently, there are 17 apps from various services like DocuSign, and Aviary.
The new Android app (the iOS app is likely on the way) updates the UI and adds easier options for finding newly edited, uploaded or shared files. The app is laid out better for easier navigation and there are more options for sharing and selecting contacts to share. And, of course you can now upload/download any type of file, which you could do before with Google Docs, but not in the mobile app.
Google Drive is available for free in the
Google Play Store
, and there are desktop apps for Mac & PC as well. We'll let you know when the iOS version hits.