Google Drive apps set to kill QuickOffice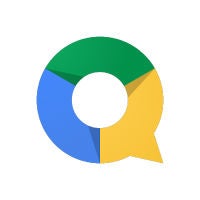 QuickOffice is on its way out. This one really shouldn't be much of a surprise. Frankly, the fact that Google kept the app around this long was a bit surprising. The ultimate scenario here always had QuickOffice dying off as its features were merged into Google Drive and the new set of companion editing apps for Docs, Sheets, and Slides.
QuickOffice has been around for quite a long time. The suite was first created back in 2002, well before any of the current smartphone platforms existed. Google purchased
QuickOffice
back in June of 2012, and the assumption was that the product would be merged into Google Drive. It looks like that work is almost done. Google has said that in the "coming weeks", QuickOffice will be removed from the Google Play Store because the feature integration to Drive is done.
If you already have QuickOffice, you can continue to use it, but it will no longer be updated, and new users won't be able to install the app from the Play Store. If you're looking for apps to handle editing of office docs, you'll have to stick with Google Docs, Sheets, or Slides, or maybe jump over to an alternative like the official Microsoft Office app.