Google buys Quickoffice, more improvements to mobile productivity apps on the way
18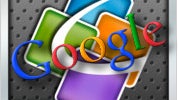 Quickoffice is a name that should be familiar to most of you – their
mobile productivity suites
are popular on both iOS and Android, and they have cut many deals to preload their software on handsets, so chances are if you own a high end Android handset you have Quickoffice installed even if it isn't your main productivity suite of choice. Today Google announced that they have acquired Quickoffice, indicating they will incorporate its technology into future Google productivity offerings.
Google indicated that they "look forward to continuing to serve" current Quickoffice customers, so in the short term there is no need to panic if you are really attached to your Quickoffice apps. In the medium term we imagine that much of their technology will be used to improve Google Drive and Docs – both mobile and web-based. In particular we'd like to see Quickoffice's
excellent compatibility
with Microsoft Office documents get integrated – Google Docs doesn't always do the best job of importing PowerPoint presentations in our experience.
In the long term it's not hard to imagine Quickoffice users eventually being migrated to a Google-branded version; all it takes is a name change to the app, and then subsequent updates could work towards feature parity with Drive/Docs. Quickoffice has a decent sized install base of mobile enterprise users that Google is probably interested in, and a carefully managed long term transition could probably bring them into the fold without alienating businesses.
Google complete statement is:
We're happy to announce that we have acquired Quickoffice, a leader in office productivity solutions.
Google + Quickoffice = get more done anytime, anywhere
Today, consumers, businesses and schools use Google Apps to get stuff done from anywhere, with anyone and on any device. Quickoffice has an established track record of enabling seamless interoperability with popular file formats, and we'll be working on bringing their powerful technology to our Apps product suite.
Quickoffice has a strong base of users, and we look forward to supporting them while we work on an even more seamless, intuitive and integrated experience.
We're excited to welcome the Quickoffice team and their users to Google.
source:
Google
via
TechCrunch
Recommended Stories