Google Chrome's Data Saver feature to get much better, will save you up to 70% more data
13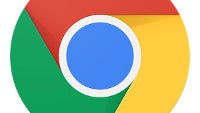 Now, the data-saving feature that Google's immensely-popular Chrome browser flaunts is nothing new. Dubbed Data Saver, this feature debuted
in early 2014
and aimed to reduce data usage by compressing the web pages through Google's own servers before downloading them to the user's handset.
This nifty functionality saves up to 50% of data usage, which is quite neat, especially if they have a not-so-generous plan. From our experience with it we can say that it does work as advertised, saving us 40 to 50% of data on a regular basis, and we like it very much!
Well, it seems that the team behind Google Chrome has decided to make Data Saver even more awesome. Tal Oppenheimer, the Product Manager for Google Chrome, just revealed that the data-saving functionality has been vastly improved and will be able to conserve users up to 70% of data usage.
It seems that the feature will be able to automatically detect if the Internet connectivity is poor and won't download any images before the body of a certain website has been successfully loaded. This will potentially speed up your After the page has been loaded, the user will be presented with the option to manually download all or several images.
That's great news for those who have to keep tabs on their data usage or surf the web in a low-signal area. However, it is not available for just anyone yet - the expanded Data Saver of Chrome is being soft-launched on Android devices across India and Indonesia, with users across more countries getting it in the upcoming months. However, we don't know when it will become available to all users. No mention of iOS devices either, but we are hopeful the enhanced feature will eventually pop up on the iOS version of the popular browser as well.
By the way, you need to manually enable the existing Data Saver in Chrome - check out how
in our handy guide
.