Google Chrome for iOS gets Autofill options, Android gets faster autofill
4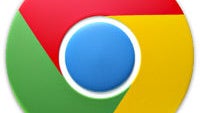 Given the restrictions Apple has placed on alternative browsers on iOS, Google Chrome simply can't compete in terms of performance; and, maybe that has decreased impetus for Google to push hard on updating the browser. It has been lagging behind the Android version of Chrome quite a bit more than most Google apps, but a new update is closing the gap a little bit.
The Android version of Chrome has had Autofill options for about 7 months now, but iOS is just getting it today. The update will allow you to sync Autofill data between your mobile devices and the web; and, it will also sync passwords across devices. All you'll need to do is be signed-in to the same Google account on all of the devices.
Google has also made Autofill on online forms a lot faster on Android. Merchants can now implement a new feature which lets customers in Chrome for Android to fill in forms using Google Wallet or Autofill data. Google says it should make online purchases much faster on mobile.