Google Authenticator gets Material design and Android Wear support
7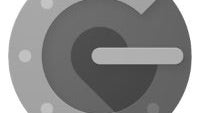 It's hard to ignore the fact that account security is pretty important and it's something that plenty of companies (and even the U.S. government) don't get it right and end up getting hacked. People tend to put a bit extra effort towards protecting bank accounts, but your email is usually the bigger target, because all of those "forgot password" messages go there. So, adopting two-factor authentication on your Google account is a very good idea.
The Google Authenticator app is a great way to do just that, and the idea is simple. The app gives you a rotating security code that you need to enter whenever you sign in to your Google account from a new device. This means that even if someone cracks your password, they can't get into your account unless they have stolen whatever mobile device you have Authenticator on (of course, if someone steals your mobile device, you probably should shut down the device remotely and change all your accounts anyway).
If you've been using Google Authenticator, you know this already, and you also know that the app has been using the outdated dark Holo theme for far far too long. Now, more than one year from the Android 5.0 (and Material design) official release, Authenticator has gotten a UI update. Additionally, Android Wear is now supported, so you can get the security code on your smartwatch. Lastly, developers can start playing around with support for physical NFC keys.