Google Allo's latest update brings support for Android Auto, animated emoji
4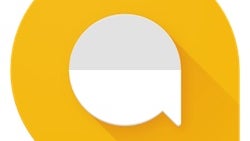 As it turns out, Allo
isn't quite the success Google wanted it to be
, but the company isn't giving up on it – quite the opposite, actually. An update to the messaging platform's Android app today has brought support for a somewhat big new feature: support for Android Auto.
After the update, upon receiving an Allo notification, it will be displayed on the screen as well as read out loud, rather than be hidden behind the app's interface, as was the case until now. Users can now also dictate a message to reply with, or automatically send a prewritten response.
Apart from that, the new version of Allo also adds animated emoji (which are thankfully optional), as well as some of the regular bug fixes. While this update isn't as exciting, it's a welcome addition for a subset of its users. The app is also one of Google's more regularly-updated ones, and often serves as a testbed for new features: Google Assistant, for example,
made its debut within the app
, and the service is also
expected to land on desktop soon
.