Google Allo will soon be available on your desktop/laptop
10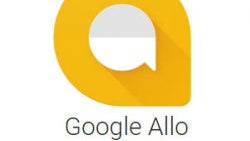 Google has had... bad luck... when it comes to chat apps. The company has tried a number of different options (probably too many) and we're at the point where even when Google makes a really good chat app (and to be fair, Google Allo is a very good chat app), no one really cares because everyone has already dug in on whatever their chat app of choice is (mainly WhatsApp, Facebook Messenger, or iMessage).
So, even though Allo is a great app and Google has put in a lot of work (did you know it's already on version 6?), the app hasn't caught on because if no one you know uses it, you're not switching and that social pressure is hard to overcome. Still, Google is continuing to work and as proof Nick Fox, vice president of communications products at Google, tweeted out a screenshot of Allo running as a web app in Chrome on a Mac. Fox says the web app is still in "early development" but it does look like a lot of the features are all ready to go. Fox shows stickers in use as well as Google Assistant.
Of course, if you were to go to the web address in the screenshot, you'll probably get a 404 page not found error (if not, please do let us know!) It's also unclear exactly how the app will work, since Allo is tied to your phone number and a single phone, not your Google account. Maybe signing in would be similar to WhatsApp with a QR code that you scan from the phone connected to Allo, or maybe Google will push an authentication notification to your device. We'll have to wait and see.
No word on when this will officially release. We're certainly hoping we won't have to wait another three months until Google I/O, but given that it's still in "early development" that might be the best time to expect it.